CCIE Study: Narbik Bootcamp
From an earlier post on northlandboy.com, this was my review of the boot camp I attended as part of my CCIE study.
I'm currently sitting in the Air New Zealand Lounge at LAX, waiting for my flight back to Auckland. I'm still feeling a little shell-shocked, after what was a full-on week of CCIE training. I've just completed a 5 day CCIE boot camp with the well-known Narbik Kocharians, of Micronics Training. I've been on all sorts of training courses over the years, and I can tell you that I have never been on one like this.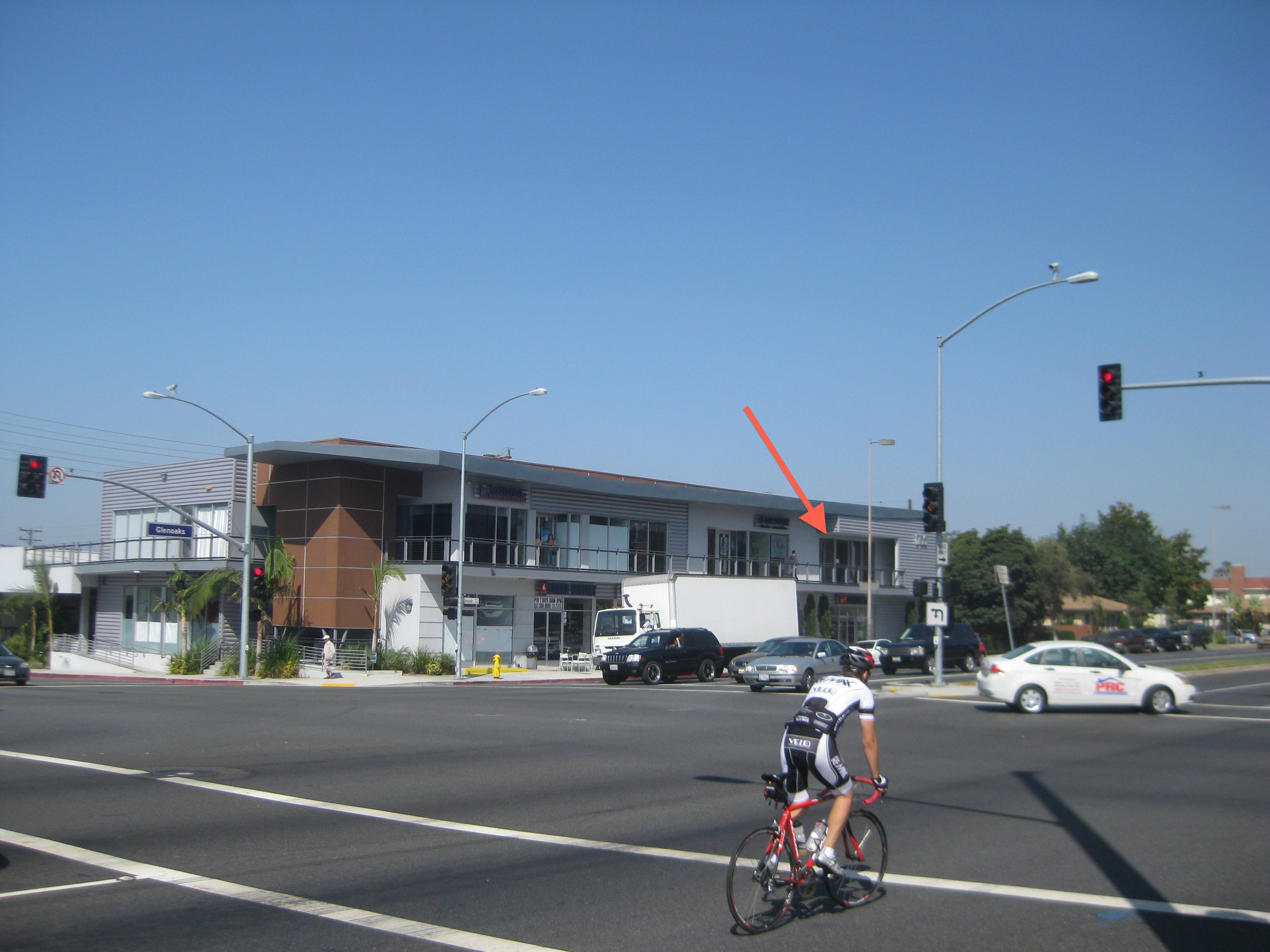 Training isn't always easy - normally I end up going to training in the day, and then doing my "normal" work in the evening. It makes for days that are a bit longer than normal, but nothing excessive. This was different. For this course, I deliberately had my phone off all week, and never even looked at my work email. There simply wasn't time. Training courses are normally much more relaxed affairs, usually no more than 6-7 hours per day. Not so for Narbik. We'd start around 9am, and just push on and on. Class would finish around 9-10pm, and then you'd go back to your hotel to work on labs for another hour or two. Except on Thursday. Then I stayed working on labs until 4:15am. That's right, we were in class until 4:15 in the morning. Another hour and it would be getting light again. And I wasn't the last to leave.
It wasn't hard to pay attention though. Narbik won't let you drift off. No Powerpoint presentations. No projector in use at all. I know other instructors will regularly demonstrate things on live routers, but Narbik sticks with the whiteboard. Technologies broken down, diagrams and tables built, then he just reels off Cisco IOS commands, and all their options, simply by writing them up on the board. It's one thing to know the configs off the top of your head, that's quite another when you can list all the options a command has. He says that he's getting older, and his memory is not so good, but then he goes and lists 30 or 40 RTP Payload types and codes. This is all done in a highly engaging style. Apparently Cisco routers are run by little green guys, who are pissed off at everyone else for being taller than them, and this explains why IOS has so many inconsistencies and bizarre implementation details. Oh and apparently working on BGP labs is good for your cholesterol.
And then when he's done talking about something, he's got complete workbooks with hundreds and hundreds of pages of labs, with full explanations. These are not chances to show off all sorts of devious little IOS tricks - instead each lab focuses on a technology, and covers it from all angles. Everything outside of the technology is simplified, so that you can focus on exactly what you need to. Rather than being told "OK, do lab 1.1, 1.2 and 1.3 and then I'll review your progress," things worked a bit differently here - Narbik would suggest working on say BGP labs. It was then up to you to work out how much you wanted to do, and where to focus your attention. This recognises that everyone takes a different journey towards the CCIE, and making everyone do the same set of tasks doesn't make sense. Some people were early on in their preparations, some had attempted the lab multiple times. Some are strong in MPLS, others have only vaguely heard of it. Ideally you already need a strong foundation before attending this course - it's not for beginners. To get the most out of it, you need to have a pretty good idea of the fundamentals before you get there. But what if you do find it's too much for you at this stage? No problem - Narbik offers a policy of free re-takes. I've never seen this before with training courses. You can keep coming back as many times as you like. No problem at all. In fact he encourages it.
This is another thing that is different - Narbik is genuinely concerned with helping people achieve their potential. Need to call him because you're stuck on something? No problem - here's his mobile number. Having a problem with something a few weeks down the track, and a quick back and forth with email isn't helping? No problem - he'll do a Skype session with you. For free. The other thing he'll do is give you an honest assessment of how ready you are for the CCIE lab. You might not like it, but he's got no problem with telling you that you're not ready. He's been training CCIEs for a while, and he can fairly quickly gauge where you're at. If he think's that you are ready, then it doesn't mean you'll definitely pass - but you probably will on your next attempt, and almost certainly within 2 attempts.
The other thing about this course was the people. Rather than a bunch of people who'd been told by the boss they had to attend some dull course for compliance reasons, this course was all people who had decided they wanted to become CCIEs. Many were paying for the course out of their own pockets, so you've got a bunch of committed people, all intelligent engineers with a strong networking focus. You just don't regularly get 20 of those in one room. Many were staying for the full 12 days too, which goes deeper into the non-core technologies. Due to time and money, I only did the first part, which focuses on core technologies, and is the basis of Narbik's traditional 5-day boot camp. That's OK, I've got plenty of labs to work through the rest of the material, and I know Narbik will offer advice if I get stuck.
We were the first class to run in the new training facility in Glendale, CA. Narbik holds courses all around the world, held in hotels and the like, but now he's got his own dedicated space, in his hometown. There's a few minor items still being sorted out, but nothing that caused us any problems. I thought there was plenty of light already, but he wants even more lights put in, so there's absolutely no chance of anyone falling asleep. Not that you were likely to anyway. Well maybe on Friday.
I stayed at Extended Stay Hotels, which was just down the road from the training centre. An easy walk, maybe 5-10 minutes. This was probably the best option, as it's cheaper than the Hilton, and you don't waste any time getting to or from the training centre. Trust me, this is a good thing when you're heading home well after dark. You don't want to muck around with transport, when you're trying to get to bed. Free Wi-Fi too. Perhaps not as nice a place as the Hilton, but you get a usable kitchen and good-sized fridge. Another useful thing when you might be eating at strange times, and/or you're trying to keep costs down. Narbik will also pick you up from here or the Hilton if needed, as it's on the way to/from his house.
The only problem I had with the hotel was…bedbugs. Again. But not in Singapore for once! It's funny really, considering the places I've slept in - shady hotels, restaurants, garages, ditches, brothels, couches, floors, police checkpoints, abandoned buildings… Yet I've only had bedbugs in very clean Singapore, and now in a perfectly respectable hotel in California. I can't really fault the hotel though. These things happen, with large numbers of people moving around it's just too easy for them to spread. It wasn't nice finding 3 bedbugs around my pillows, fat with my blood. Only around 10-15 bites though. Far fewer than some earlier attacks, where I've had 10 in just one line of bites. The hotel moved me to another room, and I saw that they got professional pest control in to treat the room. It was undeniably bedbugs, as I'd preserved some of the evidence (squashed bedbug). The hotel staff even moved my luggage to a new room while I was at training, even hanging up the shirts. No big deal, but I could have done without a few hours of lost sleep, during a tough week.
The area itself is a very pleasant suburb. Tree-lined streets, nice houses, that sort of thing. Obviously a bit better part of town, which was just as well since I was regularly walking home late at night. There's a good-sized supermarket directly opposite the training centre, and a Starbucks. This being the USA, there's a lot of fast-food around. Within a few blocks, there was McDonalds, Burger King, Del Taco, El Pollo Loco, Pizza Hut, Jack in the Box, In-N-Out Burger, KFC, and probably some others I missed. Most major intersections had fast food chains on at least 2 or 3 corners. After a few blocks, the chains started repeating themselves. America is strange sometimes. Oh and if you want any Armenian-related supplies, you're in luck - this area has a large Armenian population.
Finally, I quite enjoyed flying Premium Economy last week. Possibly a bit too much. As I settled into my (relatively) large, secluded space, I thought yes, this is the life for me. Then the FA brought glasses of bubbles around, along with hot towels. Dinner was several courses, served with multiple sets of real cutlery, on real crockery. Wine was in proper glasses, in large measures. A beanbag to rest my feet on? A blanket that does more than cover my knees? Plenty of space around me to spread papers, laptop, iPad, etc? Yes, this could just be the life for me. I wasn't quite as prepared as the girl sitting next to me, who changed into pyjamas after takeoff. That's organisation, that is. See, when you can carry on more luggage, you've got plenty of room for the sleepwear.
It already had me thinking about a long haul trip with Anna, working out if we can afford the centre pair of seats. They're well suited for a couple, as you can even have dinner facing each other. I guess we'll just have to see how business goes over the next year or two. I was thinking that I wasn't looking forward to going back to the back of the plane for the return trip…but I just found out, 4 hours before takeoff, that I've been upgraded for the trip home. Thank you Air New Zealand! Now how am I ever going to return to my regular seat of 56K?
Oh and the most random out of context quote from Narbik during the week:
Don't run like that man, it makes it look like you shit your pants